Build With Success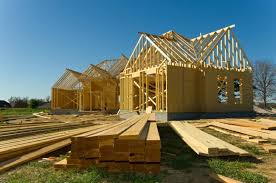 Don't Pay Too Much when you Buy or Build your Dream Home!
Save $$$$$$Thousands and Avoid Financial Disaster!!
Order our Free Report, Over 20 ways to Purchase with Other People's Money
Text the Word "INVEST" to (256) 964-3031 for your Free Report
Do you have the new home itch?
New Homes Provide Custom Choices that fit your lifestyle and allow you to create your unique vision and space. The new warranties and energy efficiency make them an affordable value and can provide stress-free living.
However, under Alabama Law, the site agent and builder Do Not Represent You and this Could Cost You Thousands!
The process of having a new home built can be very rewarding or a life-time nightmare. We have all heard the horror stories of sellers stuck with thousands of dollars in construction costs, poor workmanship, bad designs, and runaway builders.
Do not Make the Biggest Investment of Your Life Without our Professional Representation. We have worked with top builders in North Alabama.
The Builder has a whole team of qualified professionals to protect their interest so we help you level the playing field.
Best of All, there is no cost to you for our professional representation with your Largest Lifetime Investment.
We have many choices to help you build your dream home and we help many happy families choose the best builder, location, amenities, etc. and enjoy their new home.
Our 50 point check list helps you document what to look for and what to look out for so you will save time, money, and stress with your new home in the Huntsville, Alabama, Madison, and North Alabama Community, please Contact Us for your free report.
Testimonial from Happy Builders that chose The Sandra Brazelton Team!!
Sandra - We are so happy we made the wise to decision to allow you to represent us when we built our home. You handled all of the contracting and negotiating details. You advised on what to look for and what to look out for. Your recommendations saved us thousands of dollars and provided peace of mind during the 8 month process. Best of all, we knew you were fighting hard for us and could handle any unanticipated problems. Thanks to you, we have our dream home and a life-time friend. You were referred to us and we would gladly refer you to anyone who needs expert real estate representation.
Sincerely, - Ruth Family - Huntsville, Alabama
Click Here to Start your New Home Search