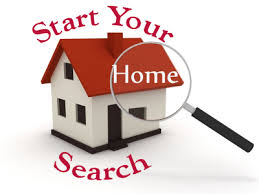 Don't Pay Too Much when you Buy or Build your Dream Home!
Save $$$$$$Thousands and Avoid Financial Disaster!!
Order our Free Report, Over 20 ways to Purchase with Other People's Money
Text the Word "hotdeals" to (256) 964-3031 for your Free Report
Sandra Brazelton and Alex Brazelton are hometown real estate professionals for over 30 years. Any agent can show you a home, but our clients trust us to negotiate and contract to protect your largest life-time investment.
Alabama is a buyer-beware state and what you don't know can cost you thousands.
When you buy or build in the North Alabama, Madison County, and Huntsville market, the seller and builder will have a team of highly trained professionals to make sure the seller or builder make as much money as possible and to ensure the terms you sign benefit the seller.
We use our hometown expertise and top 1% nationwide credentials to step you through the entire process so you know what to look for and what to look out for. Please contact us for information on any home you see.
Call Quali-Tech First!! At (256) 837-2229
We have information on any home you see!!
We can help you find your dream home whether it is a starter home, townhome, or condo, or whether you are looking for a clubhouse, executive home, swimming pool, golf course or luxury, equestrian life-style.
So whether you're buying a starter home, your dream home, or an investment property, please trust our experience as local market experts for Huntsville, Toney, Harvest, Meridianville, Madison, Monrovia, Gurley, New Market, Owens Cross Roads, Hampton Cove, Morgan County, Limestone County, and all of North Alabama including MLS - Contact Us
15 Questions to answer before you buy.


Do you want a home in a

specific school zone

or zip code?



How much monthly house note is comfortable for you?



Do you want homes

close to where you work

for easy commute?


Do you want a

clubhouse, gated community,

or swimming pool?


Is a

mother in-law suite

or condo of interest to you?


Are you a

first-time homebuyer

?


Do you want a home that is

cheaper than rent?



Are you looking for an

equestrian home, golf course, or a waterfront luxury home?




Are you relocating or moving to the North Alabama, Huntsville, or Madison County area?



Do you want to

build your dream home

?


Do you want to build wealth as a real estate investor?


Are you interested in investment property, four-plexes,

foreclosures

, Freddie Mac Listings, Hud Homes, VA or Fannie Mae sales and short sales?


Are you interested in the

$100 down

Hud Homes?


Do you need help to

prequalify for a mortgage

or to credit qualify?


Do you need help with a

FHA, VA, Conventional

or Rural Development Home Loan?


Over the past 30 years, we have helped clients from 19 to 82 years old in all price ranges and locations achieve the blessings of home ownership.
Our goal is to use our advanced training and expertise to negotiate on your behalf, level the playing field and look out for your bottom line.
Home Inspections
Whether buying, selling, or investing, you need a home inspection. My husband and Alex's father, James C. Brazelton owns House Calls Home Inspection. Please check us out at www.alabamainspector.com and contact us so we can get results for you.