Invest with Success!
We have 30 years of experience, education, and subject matter expertise as real estate investors.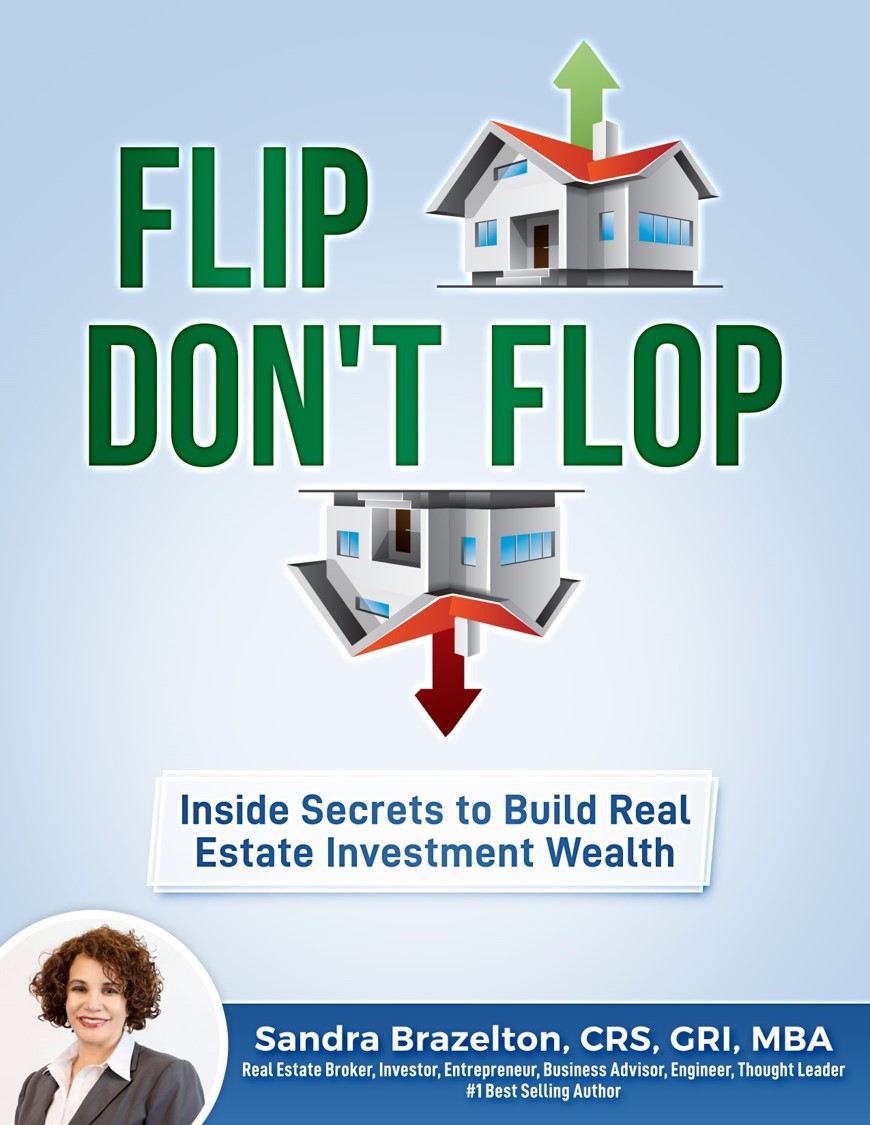 Any licensed agent can show you a home. However, we provide strategic planning and consultation to help you accomplish your goals. We also provide financial referrals, contractors, and other resources.
Attached is a link to our book that is available on Amazon, "Flip, Don't Flop" Inside Secrets to Build Real Estate Investment Wealth. This blueprint for real estate investment wealth will guide you through the maze of real estate investment so you can accomplish your goals.
Please visit our Author's Page on Amazon - Sandra Brazelton Author Page
Please Contact Us to to get started.